Coming soon to TBH!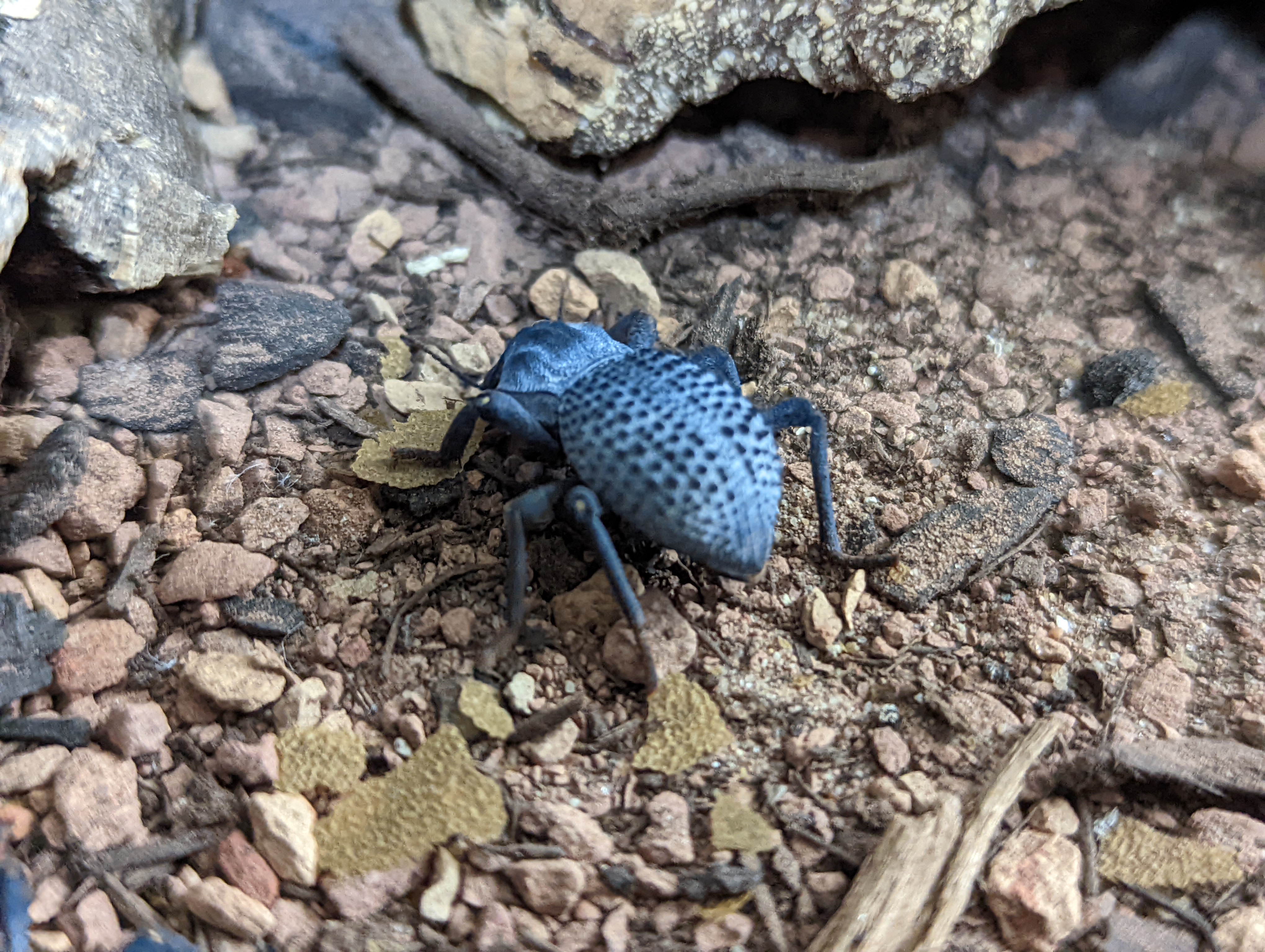 Blue Death Feigning Beetle (Asbolus verrucosus)
Comments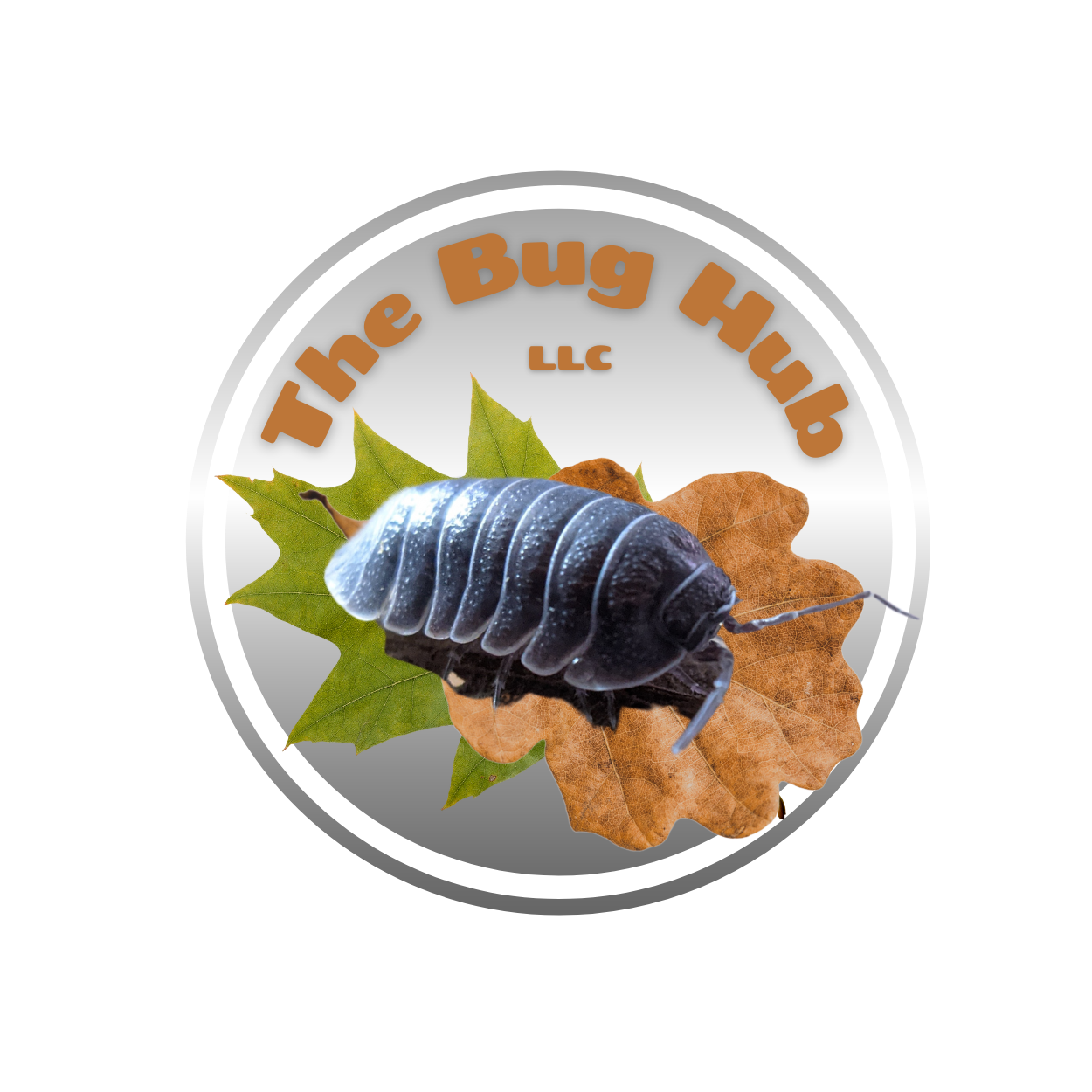 They are super fun to watch, I enjoy seeing them trying to dig and they are just a bunch of busybodies. I have been working on breeding and have had much success. It was a rocky start but I have streamlined a process and through trial and error have got it mostly figured out.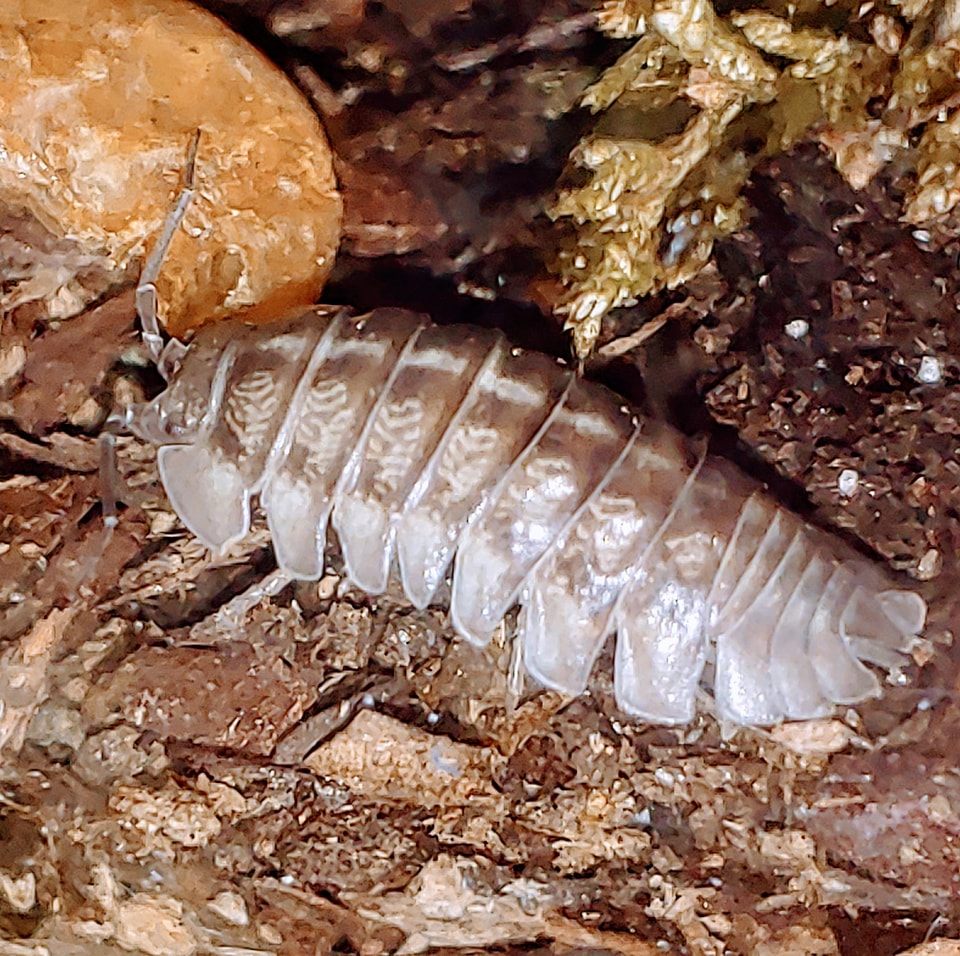 I'm happy to hear that! I have one of these beetles, and while I know they do not get lonely, it would be nice to have a couple more so that I could compare their behaviors and see what their normals are. I have the feeling that my girl is elderly and was when she was captured. She has a stiff leg that is always partially black, and a black area on her thorax that looks like there's a tiny crack in it, so I think she's fairly old. She has a decent appetite and is pretty active though, and it would be interesting to see how her behavior is next to more of her kind. They sure are fun to watch, and are very easy to handle if needed.